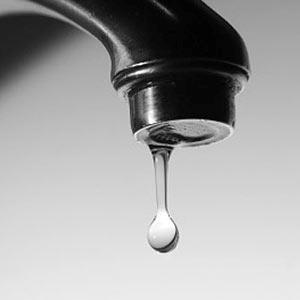 You probably already know that water travels through most of your property pipes before it reaches your tap, or radiator which means that when you have a leak there are lots of pipes that could be the culprit and will need to be checked to find where the leak is, this is where KFM plumbing and Heating can help. We are experts in finding water leaks in the shortest possible time; we will then effect a permanent repair for you, unless there is a more serious underlying problem, where we will effect a temporary repair allowing you to continue using your water until we can solve the major problem for you. In all cases we will use the latest equipment to make detection and repairs which will minimise the disruption to your home or business.
Water Leaks in Hammersmith
KFM plumbing and Heating are fully trained to find a leak without having to lift floorboards or dig holes in your garden or driveway, we are able to utilise the latest pipe tracing equipment such as ultrasonic sound equipment to locate the source of your leaking pipe or tank. Once we establish the source of the leak we will repair the pipe, tank, fitting, joint or tank in the shortest possible time with the minimum of fuss and disruption to your everyday life. If the leak is underground we can use the latest moling methods rather than dig up an entire pipe, usually meaning two or three holes will be used to insert a liner in the leaking pipe meaning you no longer need a trench digging in your garden, parking lot or driveway.
Overflows and damaged water tanks
At KFM Plumbing and Heating we recognise that sometimes it is not just emergency repairs that need attention, sometimes a constant drip or a steady stream of water from a tap or over¬flow pipe will lead to an emergency later on, so we are at hand to fix a fault in the ball valve on a water tank or replace a tap before it fails completely. If the water is dripping down a wall or through a ceiling it will need to be stopped fairly quickly or it may lead to serious structural problems or if the ball valve has jammed open, it could lead to the overflow pipe being unable to cope with the flow of water causing a tank overflow and damage to a ceiling and floor. We offer a 24 hour emergency plumbing service in West London, so if you have a problem simply call us day or night.