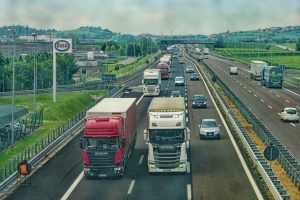 So you've completed your HGV training, and you feel you're more than ready to take the practical test? If that's the case, it pays to know a couple of things before you take the practical test. For starters, you need to know that the exam takes about one and a half hours. The test is divided into four parts: the tell me-show me questions, the reversing exercise, the controlled stop test and finally the road drive. While your instructor must have told you everything you need to pass, here are some extra tips to guarantee the results you want:
1. Plan Ahead
Don't wait for the day of the test to get ready. Have a plan and polish your skills by reminding yourself of some of the basics. And don't forget to visit the HGV Driver Training Centre; you don't need to know the test route but it will help to know where you're meant to sign in and to get to know the roads around there. 
2. Make progress
This is crucial, where it's safe to do so, make progress. You need to demonstrate you understand the speed limit and that you can keep up with other vehicles.
3. Make use of the reversing marker
Using a marker at the rearmost part of the truck will help you get the back of the truck into the box without any trouble. Of course, your instructor should guide you on this.
4. Carry your licence
Make sure you carry your theory test certificate as well as your licence. Leaving these items at home will mean no test for you.
5. Pre-drive
Training for hours will do you more harm than good, but a 40-60 min pre-drive is precisely what you need to be fresh and ready for the test.
6. Mirrors! Mirrors! Mirrors!
Always use the mirrors. Use them before moving off, changing gear, reversing, speeding up and even slowing down.
7. Gears to go. Brakes to slow
Don't use the gears to slow, it might cost you the test. A competent driver will always use the brakes to slow down before proceeding to select an appropriate gear.
8. Know the test area
You might not know the route you'll use during the test. But you'll have an advantage if you're familiar with the test area.
9. Stopping
You will be required to stop the vehicle a couple of times when it's safe to do so. When asked to stop, don't take forever to do so. Stop as soon as you can but of course, do it safely, engage the handbrake, select neutral and turn off the indicator.
10. Face forward
Make use of the steps and handrails when mounting and dismounting and do so while facing forward.
11. Be energised
Have enough rest the day before the test. So go to bed early.
12. Drive smoothly
Don't forget that the examiner is also human. They will appreciate a controlled smooth drive like anyone else.
13. Be careful of how you meet oncoming traffic
Be ready to slow down and even stop when meeting oncoming traffic, including large vehicles. It's easier to have more control of awkward situations when you are moving slowly or are stationary.
14. Perform a vehicle check
It pays to do a vehicle check before taking your test. Please make use of tell me-show me questions when doing the inspection.
15. Seat belt
Always put on your safety belt when driving but take it off when doing the reversing exercise because it only gets in the way.
16. Mirrors, again!
Again, remember to check the mirrors as well as blind spots when moving off from a stationary positions.
17. Dress for the occasion
You don't need to dress like you're going to a corporate meeting! But pick your attire carefully. Comfortable work boots and outfit does the trick.
18. Don't let mistakes throw you off your game
You can commit several minor faults during the practical test and still pass the LGV practical driving test. But that is only possible if you don't dwell on these mistakes. If you make any mistake, move on and concentrate on your driving because dwelling on mistakes will likely throw you off your game and lead to more errors.
19. Reversing Exercise
If you take a shunt, you can take up to two shunts, make use of that. If you must get out, you can do it once. Use this chance to confirm that you placed the rear of the truck in the right place.
20. Switch off your mobile phone!