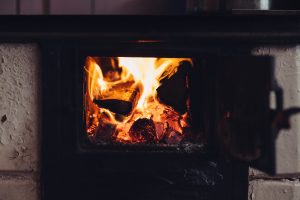 Heating is important especially with the winter being so cold. This is why you must ask yourself which system will suit your house best if you are planning to install one. There are two choices, electric heater and electric radiator. The electric heaters come in panel, fan, and halogen. This is why you need to know the differences between electric heaters and electric radiators before purchasing them on Electric Heating Expert.
About Electric Radiators
These are the best to choose if you want to heat the room for a longer time. They need to be mounted on the wall for efficiency. The installation service will place wall fixings to set the radiator on and you can plug it in your socket. These radiators use a ceramic core or thermodynamic fluid to run. This is how the room gets radiated heat. Their advantages include:
They have variety in terms of size, shape and colour as well. That means that selecting this will give you the advantage of choosing what appeals to you and matches your decor.
They have remote controls that operate digitally, so you do not have to get up to adjust the heat. You can enjoy regulated heat from your comfortable space.
There are models that you can control using WiFi so they are convenient. You can heat the rooms you choose to heat, saving you from paying high heating bills.
About Electric Heaters
There are three types:
Panel Heaters
These are not suitable if you need to heat a large room, but if you have a small space then these are perfect. Their heat is spread by the built-in element. The air in the room heats up when the element gets hot. If your heating system is not sufficient for the place you can have the heater to provide extra heat. You can also place them in rooms like basements or the garage if you have equipment that needs to be kept from freezing, an electric heater will do.
Fan Heater
These are best if you want to heat a small space for a short period. They use a lot of electricity so running them daily is quite costly. Their system is made up of a coil that heats up and a fan that blows the hot air out. They are noisy because of the fan's mechanism, so they are not ideal for sleep if humming and whirring irritate you.
Halogen Heaters
These are perfect for restaurants or any outside seating place that is not entirely open. Their system is made of halogen lamps that pass infrared heat. They are not able to heat objects that are far away.
The best heating system to choose is one that suits your space. If you choose electric heaters, make sure that you are not doing so without putting in mind how much you will pay for the electricity bill. They are suitable for office spaces or rooms such as the study in the home. If you need to heat a large apartment or house then the electric radiator is the best choice.